SportsBetting.ag Review + Is SportsBetting Legal In...
Every US Resident is Welcomed!
SportsBetting is a legal sports betting site that takes the thrilling action of Las Vegas and brings it straight to your computer or mobile device. This SportsBetting review will explain why this is one of the very best online sportsbooks on the web. Any questions you may have will be answered on this page. For example, many of you are probably wondering "Is SportsBetting legal for US players?" This is the first question we will answer. We will then tell you why SportsBetting is a safe and secure site, and why you will not get into any trouble for joining. We will also go over the signup process and tell you how to deposit and withdraw money from your account.
The latter half of this SportsBetting review will cover some of the mind-blowing special member perks and benefits you will be able to use. We will give you some examples of sports you can bet on, what types of odds and wagers are available, and how you can benefit from bonuses and member rewards. We will also give you some info on mobile betting, live in-game wagering, and SportsBetting's world-renowned customer service department.
Now that we have introduced the site, it is time to begin. We shall start with the legality of sports betting in the US and move on from there.
Is SportsBetting Legal In The US?
Yes, SportsBetting is a legal sports betting site that is licensed and regulated. It is based outside of the United States of America, and therefore it does not have to follow the provisions of US federal law. These laws include the Unlawful Internet Gambling Enforcement Act, or the UIGEA for short, and the Interstate Wire Act of 1961. However, these laws do not apply to individual sports bettors, opting instead to focus on US-based service providers in the industry. Given that SportsBetting is not based in the United States, it is 100% legal and legit.
Is SportsBetting.ag Sportsbook Safe?
Besides being legal and legit, SportsBetting is also very safe. There is very little chance of anything bad happening at SportsBetting because the site is fully licensed and regulated at all times. SportsBetting always makes sure to pay out on time and in full. In order to prevent hacks and security breaches, SportsBetting uses technically sophisticated encryption programs that hide the most sensitive data behind lines and lines of computer code that can only be deciphered by using a special decoder key. In addition to encryption, SportsBetting also uses firewalls to monitor site traffic, and password protection to make sure that you and only you can sign in to your account.
Will I Get In Trouble For Joining SportsBetting?
No, you have a better chance of getting in a plane crash than you have of getting in trouble for betting on sports. Congress did not pass so many federal sports betting laws just to prevent small fries like you and me from putting down a couple Benjamins on the Seahawks. No, the reason for federal sports betting laws had more to do with corruption in the world of pro sports than anything else. You see, when laws like the Wire Act (1961) and the Professional and Amateur Sports Protection Act (PASPA, 1992) were drafted, there was a real problem with corruption related to organized crime and sports betting, and it was taking a major toll on the big sports leagues' images. (Of course, PASPA was finally overturned by the Supreme Court in 2018, allowing every state to implement sports betting on its own terms going forward.)
What it all comes down to is that these laws were/are aimed at serious criminals. In any case, no law exists that says you cannot join a legal sports betting site, as all extant federal laws (including the Unlawful Internet Gambling Enforcement Act of 2006, or UIGEA) apply only to service providers related to the industry and not to individual gamblers or sports bettors. Thus, it is 100% legal to join SportsBetting, and you will never get in any trouble with state or federal law for doing so.
Signing Up At SportsBetting
Signing for an account at SportsBetting is like shooting fish in a barrel. It is so easy, in fact, that the entire process can be done in less than five minutes. At the top right corner of the SportsBetting main page, you will notice a yellow tab inviting you to "Click to Join." Clicking on this tab will bring you to a new page where you'll find a series of boxes where you enter your required personal information. Simply follow the directions and enter your name, phone number, address, etc. You also need to think of a good password for your account and select a security question. Once you are all finished, click the big button that says "Create Account" and boom, you're done!
Who Can Join SportsBetting?
SportsBetting invites players from all over the good ole' US of A to join free of charge. It doesn't matter what state you are from, because SportsBetting does not discriminate and uses no geo-fencing in its services. The only technical stipulation is that you should be old enough to bet in your state. The legal betting age can get a little murky, as it fluctuates between 18 and 21. In most states, it is 21, although some states, like Idaho, Montana, Rhode Island, and Wyoming, set the bar as low as 18. Other states, such as Washington, California, and Oregon, set the legal betting age at some vague grey area between 18 and 21, depending on what part of the state you're in.
The best advice we can give you is to check with your local government officials to find out exactly how old you have to be to join. (That said, SportsBetting only requires its members to be 18 in order to sign up and place wagers, no matter what state they're in.)
SportsBetting Deposit Methods
SportsBetting strives to provide as many easy and trusted funding methods as possible. The most commonly used deposit method is credit/debit card, and SportsBetting accepts the three major brands: Visa, Mastercard, and American Express. The bare minimum amount you can deposit via credit card is $25, and the maximum is anywhere from $2500 to $5000. (You can expect a 6.5 percent fee for each card transaction.) Many folks like MoneyGram and Western Union because their fees are low and the minimums and maximums are reasonable.
Other available methods are money orders, which has no added fee other than the delivery cost, bank wire transfers, which have no maximum deposit limits, and cryptocurrencies like Bitcoin, Bitcoin Cash, Litecoin, Ethereum, and DASH, all of which carry no added fees of any kind and transfer within just a few minutes. Most SportsBetting customers are transitioning to crypto deposits these days, thanks to the speed and security of these blockchain products.
SportsBetting Payouts And Withdrawals
SportsBetting offers nearly as many withdrawal methods as deposit methods, with Western Union and MoneyGram being the most popular, after crypto (Bitcoin, Bitcoin Cash, Ethereum, Litecoin, and DASH). Courier checks, money orders, and wire transfers are also popular, though these tend to take longer than the other options.
Regardless of which method you choose, the first step is to go to the online cashier page at SportsBetting and request a payout. Once you honor the minimum and maximum withdrawal thresholds and rollover requirements, your money will be sent immediately via the method you select.
Those who have a large sum of money to withdraw from SportsBetting would do well to use bank wire transfer because there is no maximum payout limit. It does take a little longer to get your money, though: up to 10 days. If you use Bitcoin or another cryptocurrency, however, you can withdraw anywhere from $20 to $10,000, with no added fees of any kind. Crypto payouts tend to take up to a full day to clear, but you'll usually have your money in just an hour or two.
SportsBetting Special Features And Member Benefits
SportsBetting is one of the greatest legal betting sites, especially when it comes to member benefits and player rewards. You can bet on all the most popular (and some not-so-popular) sports and games, and you'll have access to dozens of wager and odds types. You can also cash in on SportsBetting's generous bonuses and try out interactive special features like live and mobile betting. The sky is the limit when it comes to member features at SportsBetting, and we are about to show you why!
What Can I Bet On At SportsBetting?
SportsBetting has a whole laundry list of great sports and games on which you can bet. In fact, if you look at the list of what is available, you will find nearly two dozen sports and games, everything from the popular "Big 4" US leagues (NFL, NBA, MLB, and NHL) to internationally popular sports like soccer, rugby and cricket. You can also bet on miscellaneous things like darts, martial arts, auto racing etc., and you can even wager on entertainment and politics. For a comprehensive list of sports, games, and events to bet on, visit SportsBetting and take advantage of the endless possibilities.
SportsBetting Odds And Wager Types
At SportsBetting, there are numerous odds and wager types for both novices and professionals alike. The easiest way to bet is to simply place a straight wager on the moneyline of a given matchup, but you can also make totals and spread bets, not to mention a variety of futures and props. As far as wager types go, you will find all types of combo bets, such as parlays, pleasers, round robins, if bets, reverses, and much more. There are so many ways to combine wagers and game odds that you will never run out of fun ways to bet! Visit SportsBetting today and get in on all the best action!
Bonuses And Promotions
At SportsBetting, bonuses and promotions can really help you out when it comes to saving money. As soon as you finish creating your account, you will be eligible for SportsBetting's world-famous Welcome Bonus. This exclusive perk gives you up to 50% on top of your initial deposit, in the form of free-plays. All you need to do is email SportsBetting with the promo code listed on the "Promotions" section of the main site, deposit at least $25 into your account, and the bonus is yours for the taking.
But that's not all! If you liked the Welcome Bonus, you will go crazy for SportsBetting's Reload Bonus For Life program, which adds 25% in free-plays to each new deposit you make and can be used as many times as you want. Also check out SportsBetting's $50 Free Play for mobile betting and their $25 Free Play for live in-game play. No other site offers as many amazing opportunities to save big and save often!
Mobile Betting At SportsBetting
Mobile betting is the latest craze in the world of online sports betting. If you thought SportsBetting was convenient, wait until you get a load of mobile betting! Mobile betting lets sports betting fans access the SportsBetting sportsbook on their cell phones and mobile devices (iPhones, iPads, Androids, etc.). As long as you have an Internet connection, you can use mobile betting. It does not cost a thing extra, and you do not have to download any special software or apps. All you have to do is sign into SportsBetting's mobile page via your mobile browser (Safari, Chrome, etc.) and you are ready for the ultimate portable wagering experience. Anything you can do on SportsBetting's desktop site, you can do on their mobile betting platform.
Live In-Game Play
When you join SportsBetting, you will gain access to one of the newest and most cutting-edge features imaginable. It is called live in-game play, and it takes all of the elements of sports betting and gathers them all in one place, allowing you to wager on your favorite matchups in real-time as the games themselves are being played. You will be able to see the most accurate and current odds available, updated every few minutes, and you'll get access to dynamic lines and odds (and even props) for the duration of any contest. When it comes to sheer interactivity, live in-game play simply cannot be beaten!
SportsBetting Customer Service
Betting on sports can get pretty complicated with all of the different options available. If you have any questions, comments, or concerns, you can contact SportsBetting's customer service at any time, day or night. You can contact them via phone, email, or even through live chat right on the website. SportsBetting's customer service representatives are friendly, knowledgeable, and very helpful, and they always work hard to resolve any issues or problems you may have. It is just one more reason why every SportsBetting review comes to the same conclusion: SportsBetting is one of the best Internet betting sites in the world!
Where Is SportsBetting Legal?
SportsBetting.ag is legal around the world, including in the United States. This sports betting site is based in Panama, but accepts players from around the globe. It's because of the fact that it's set up in Panama that American players have the opportunity to play here. It's pretty obvious too by the majority of the betting odds that SportsBetting.ag markets to U.S. players, with many of the betting lines for U.S sports.
Is SportsBetting Sportsbook Legal In California?
Get your legal sports betting on at SportsBetting in California for all you players living there. A ton of options are available to you at this great sportsbook. No law breaking, no worries. Players in California will be glad to know that they can lay down a real money wager at this online sportsbook anytime.
Is SportsBetting Legal In New York?
Those living in Big Apple and the rest of the Empire State can take a bite out of SportsBetting.ag's online sportsbook as they are accepted and legally capable of playing at the sportsbook. While there are some online sportsbooks that will not take New York players at their site for one reason or another, SportsBetting.ag is a sportsbook that happily accepts residents from this great state
Is SportsBetting Legal In Texas?
In Dallas, Austin, Houston, and every other city in Texas, it's legal to bet at SportsBetting.ag. Football will probably be the most popular sport wagered on in Texas, as the state is infamous for its fanaticism. Good thing SportsBetting has plenty of NFL and college football betting odds that are available.
Is SportsBetting Legal In Florida?
There are no state online sportsbook laws specific to Florida that would make placing a wager at this site illegal. Combine that with the fact that federal law doesn't prohibit the practice either, and Florida bettors can legally create and account, deposit, and bet that deposit on one, or a variety of wagers.
Is SportsBetting Sportsbook Legal In Illinois?
Yes, SportsBetting is in fact legal in the state of Illinois. If you reside in Illinois, don't hesitate. Head to their website today and create a new account at SportsBetting.ag. They are waiting for you with some great offers, on top of fantastic betting lines and payouts.
More About SportsBetting.ag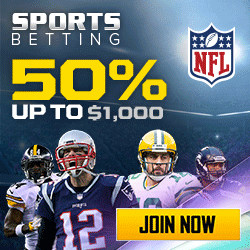 What makes SportsBetting one of the best legal betting sites operating today? A number of things...This sports betting site is very well organized, and runs smoothly. Creating an account takes just a few steps, as does depositing. Funding an account at SportsBetting can consist of a Visa card or an American Express card. In addition to that there are other ways, such as a Western Union transfer, and even a money order.
Other great features of SportsBetting.ag include a top-of-the-line bonus offer. It's a lifetime bonus reward on site, good for up to $500 every time an account holder makes a deposit. It can be had any time the player wants, there is no limit on the number of deposits.
Stuff To Bet On At SportsBetting - How To Find Wager Lines
SportsBetting has plenty of lines and wagers that can be made on site. Different sports will feature different types of bets that can be made, but all of that information can be found under the rules and regulations of betting here.
Beginning with the sports that are available to wager at SportsBetting, this is easily found on the toolbar down the left navigator on the screen. It's broken up by sport, and when clicked upon the section expands into the different leagues. For example, 'Football' is a general section, but when diving into it and expanding it's broken up into 'NFL' and 'NCAA'.
The above example with football only covers game lines. SportsBetting has several other betting lines that are formed, spanning both proposition lines and futures. And even within the game lines, SportsBetting will allow various wagers to be placed too. For example, parlay bets that link outcomes together for a higher payout are quite popular. But it certainly does not stop there. Be sure to check out the lines formed for different sports + the wager types that accompany each. There are plenty!